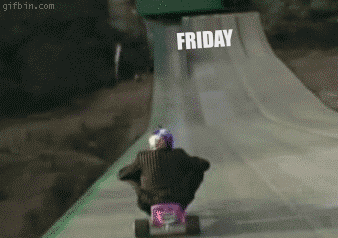 It's been a couple of weeks since we posted our Monday link round-up. I've wrangled up a few good ones this week to make up for the missing prior weeks. Enjoy.
A good Time-Lapse is impressive. One of an object (earth) from a million miles away is even more impressive-er. https://youtu.be/CFrP6QfbC2g
Some absolutely stunning drone photography. http://bit.ly/2a9kN0i
While we're on the topic of drones…
Study guide for the FAA drone test. http://bit.ly/2a9k4MJ
Testing locations. http://bit.ly/2a9jWwM
Nike, always delivering on inspiration. https://youtu.be/U5G3No4Kwfo
Turns out you don't have to scream down the side of a cliff to make an awe inspiring GoPro video. Swimming alongside of whale sharks works just fine too. Fantastic. http://bit.ly/2a9m7jW
"Dark Side of The Lens" http://bit.ly/2a9nbUP Beautifully done video about photography and the love of your craft.